Crazy Sexy Cool Icebergs and Orgasms Pleasure Kit
Description
The Crazy Sexy Cool Arousal Kit includes two all-natural products: 1 bottle of ON Ice Buzzing and Cooling Arousal Oil For Her and 1 tube of Strawberry Flavored Nip Zip Cooling Nipple Balm, packaged together in an oh-so-cute tin box.

The Nip Zip is an all-natural balm was designed to be enjoyed on the nipples of both men and women, alike. It can be applied to various places on the body when you want to experiment with different sensations. The intensity and length of time the sensation lasts depends on the person and how much product is used. This nipple balm contains moisturizing beeswax as well as Vitamin E, cinnamon oil and sweet almond oil. Peppermint oil adds extra tingle, while natural flavors are a treat for the tongue.

The ON Ice is an incredibly powerful arousal oil for women is all-natural and made with an original blend of pure essential oils and extracts. When applied directly to the clitoris, ON Ice will dramatically heighten a woman's arousal and give her an exciting sensation that pulsates, vibrates, tingles and cools the most sensitive part of her sensual body. ON Ice even makes most women feel as though they are lubricating more. Using ON Ice Arousal Oil, will help a woman's body respond more easily to physical stimulation, and give her the type of full-body awareness that raises her arousal level. These two things give women the ability to achieve orgasm easier.
Brand: Sensuva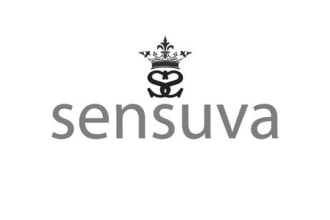 Product Details
Ingredients: Nip Zip - Beeswax, Proprietary Essential Pol Blend Including; Prunus Amygdalus Dulcis (Sweet Almond Oil), Cinnamomum Zeylanicum (Cinnamon Oil) Peppermint Oil, Natural Tocopherols (Vitamin E), Rosmarinus Officinalis (Rosemary Oil Extract) Carmine, Stevia, Natural Flavors. <br><br> ON Ice - Sweet Almond Oil, Peppermint Oil (perpene free), Cinnamomum Zeylanicum (Cinnamon Oil), Natural Tocopherols (Vitamin E), Silica, Natural Flavors, Rosemary Oil Extract.